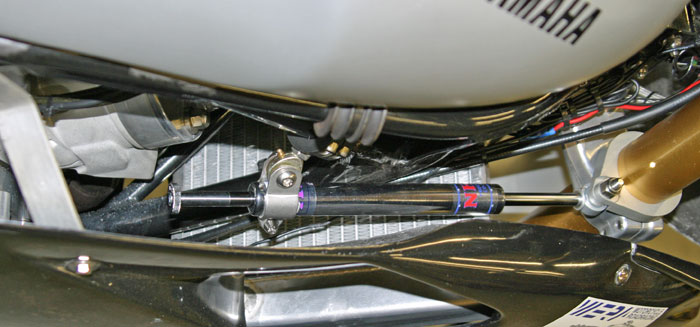 NHK Steering Dampers have been discontinued and are no longer available. We have only one size still in stock.
NHK has been making dampers for many years and it shows in these units. They are rugged long lasting units with high enough damping forces to handle the most unruly vintage bike frames. All units have 7 adjustable damping levels. Please check the drawings listed with each model for dimensions.
To make mounting easy for our steering dampers we also offer a complete line of fork tube clamps in sizes from 27mm all the way to 55mm to cover the oldest vintage bikes all the way to the newest modern bikes. Our clamps are made from 12.5mm thick billet aluminum with a clear anodized finish for durability. They are a 2 piece design so they can be mounted without disassembling your front forks. Each clamp has 2 M8 threaded holes for the steering damper connection to provide a wide variety of mounting possibilities.
Shop By
Shopping Options
Category